This has nothing to do with Austin, but I'm reading a delicious book right now I want everyone to know about: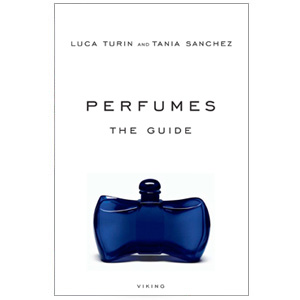 It's so rich and gossipy - and it's about perfumes! The authors are not afraid to put some scents right in their place, and I love all the declarative, oh-no-you-didn't damning of the unworthiest scents. Here are Luca Turin's thoughts, for example, on men's sport fragrances:

"This is stuff for the generic guy wishing to meet a generic girl to have generic offspring. It has nothing to do with any other pleasure than that of merging with the crowd. My fondest hope is everyone will stop buying them and the genre will perish. Just say no."

Isn't that a tongue-lashing? Sit down, sport frangrances: Luca just called you out.

Here's one more, from Luca's wife (I think?) Tania Sanchez, advising us on how to go against type when selecting a personal fragrance:

"Some mischief and surprise are needed to keep life fresh, for you to smell your perfume anew. Therefore, I urge you, if you are a floral gal, to set prejudice aside and wear a thing without flowers. If you are a luxury goods kind of gal, with a Kelly bag on your arm and Manolos on your feet, I urge you to try on something that you believe to be beneath you. If you are ultrafeminine, wear a man's scent. And if you are butch, doll it up for once. Live a little. Try it on. It's only perfume."

Isn't is glorious? Don't you want to be friends with these people?

I at least want to wear some perfume to work tomorrow.

I have always been attracted to either spicy, Asian scents myself, or edible-smelling things that Bath & Body loves to create. I own a lotion called "Cinnamon Rolls" or something ridiculous like that, and it smells wonderful. Like you could eat my arm.

Austinites, do you favor a scent?